What should I expect from my first Osteopathy consultation?
At your first appointment your Osteopath will take a very detailed medical history. This will include information about your general health, lifestyle, occupation, activities and diet, as well as specific questions about your symptoms. Some questions may seem unrelated to your current condition, but please bear with us as we are putting together a picture puzzle of what has happened and why. This may be related to other areas of your life or general health that you had not considered. As Osteopaths we aim to treat your symptoms, but also deal with the root cause to prevent/ minimise reoccurrences.
You will normally be asked to undress to your underwear and perform a series of simple movements. A full examination and postural assessment will then take place with any relevant testing, such as a blood pressure check and neurological examination (the function of the nerves).
A diagnosis will then be made and discussed with you, and the Osteopath will agree an appropriate treatment and/ or management plan with you. If there is an underlying health condition that requires further investigations then your Osteopath will refer you to the appropriate healthcare professional e.g. your GP for blood tests. Osteopaths have extensive clinical training in order to recognise conditions which may be related to another condition.
How long are the appointments?
All Osteopathy and cranial appointments are 40 minutes.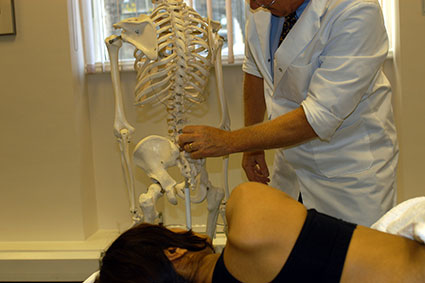 ---